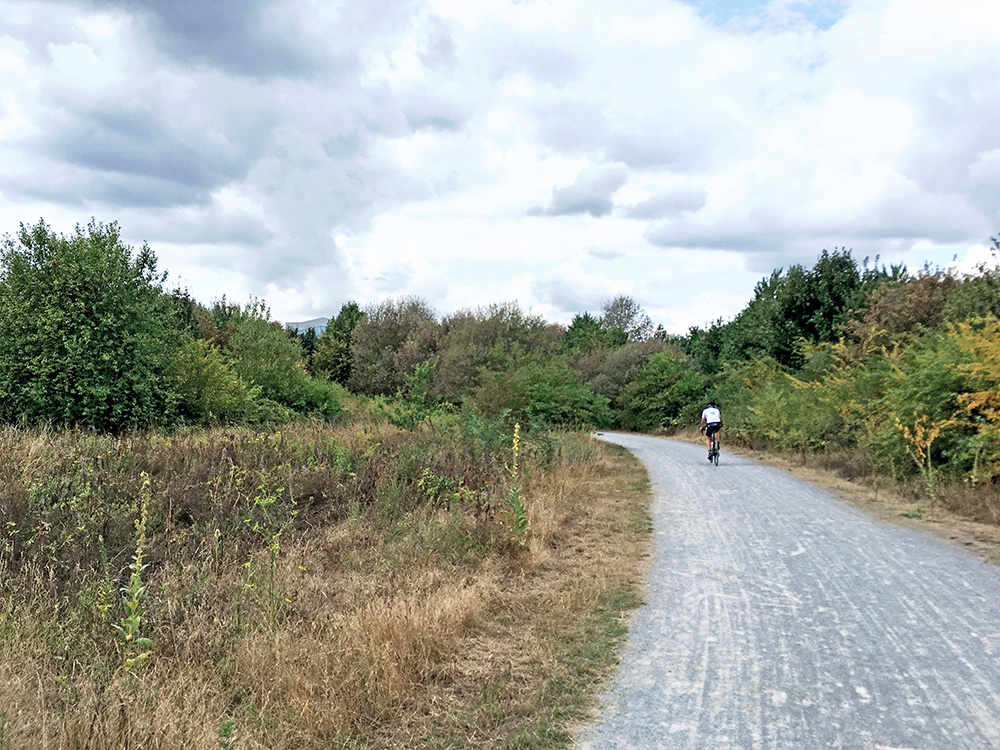 Dirk (another BIG challenge member) had invited me to join him for a few days of cycling just south of the Ruhr area of Germany and after arriving at Düsseldorf the evening before, we now started by cycling to Köln/Cologne and back again from Velbert (where he was staying and Heiligenhaus (where I was staying at Hotel Schönberger) (not far apart).
Dirk had found some odd roads to Köln in his planning that we now tried to follow and it turned out we had some gravel sections :-). Dirk also enjoy bike paths (just like younger cyclists at home) more than me. I told him I do not think one should cycle faster than ca. 20 km/h on those lanes, both as a respect for other people there (not many souls in sight on this day though) and because they are not usually built for going faster on. We avoided more bike paths on the way back and even in Germany one sometimes really do not have to use them, even though I have heard differently (but some are simply so bad they are not easy to make any use of). Still it was a good day for cycling. I was a bit tired from the days of cycling before, so it was nice to have a guide (even if the guide got lost at one point, where we had to spend some time before we could interpret the maps and new built roads).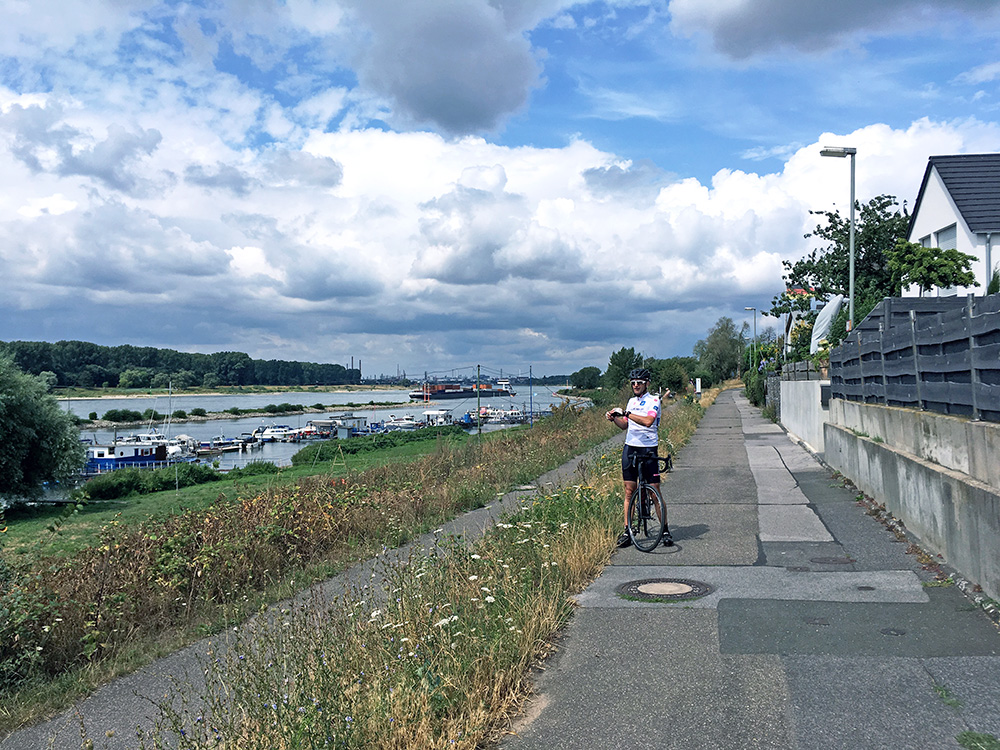 Here we were closing in on Köln (we usually say Köln also in Swedish and it is shorter, so prefer to use that for Cologne). We went along the Rhine river down into the centre of the town.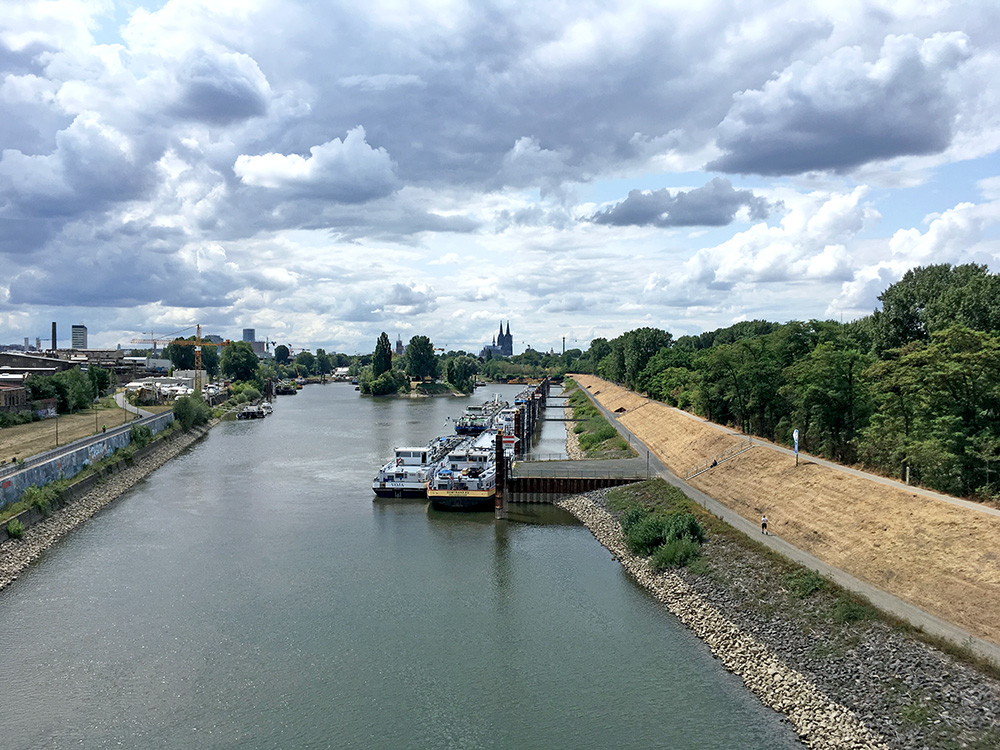 Passing over the Rhine river on a bridge we caught the first sight of the Kölner dom (Cologne Cathedral) that I had not seen since 1987 on my first travel down in Europe (by train) when I walked up the 300 stairs? with my big backpack with me.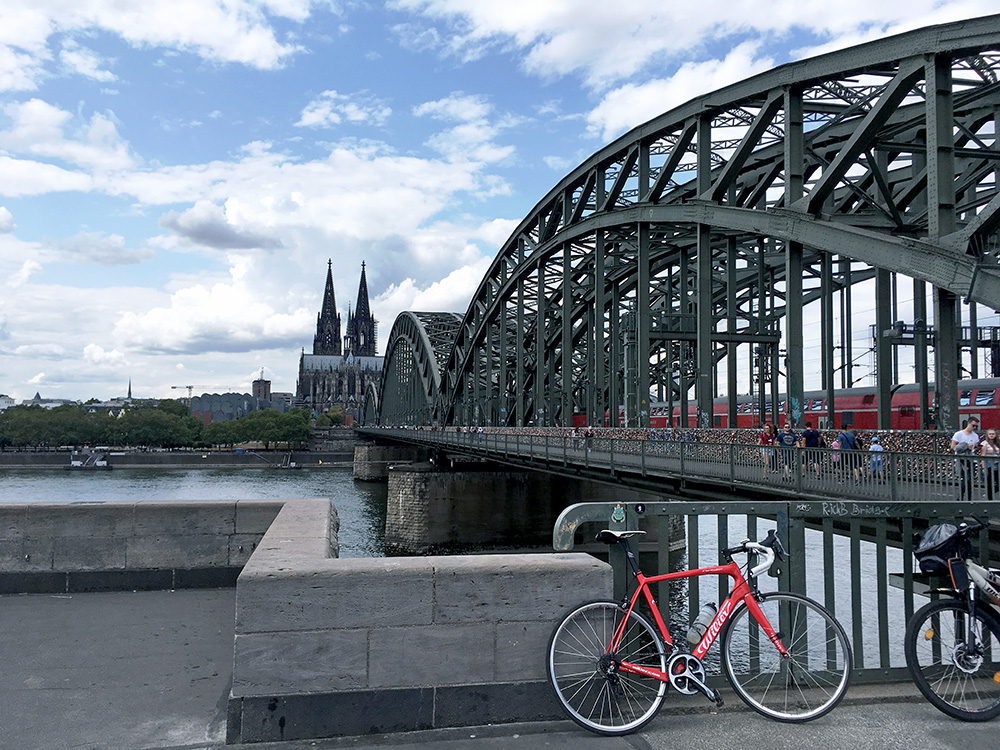 Finally we arrived there, just crossing a last bridge.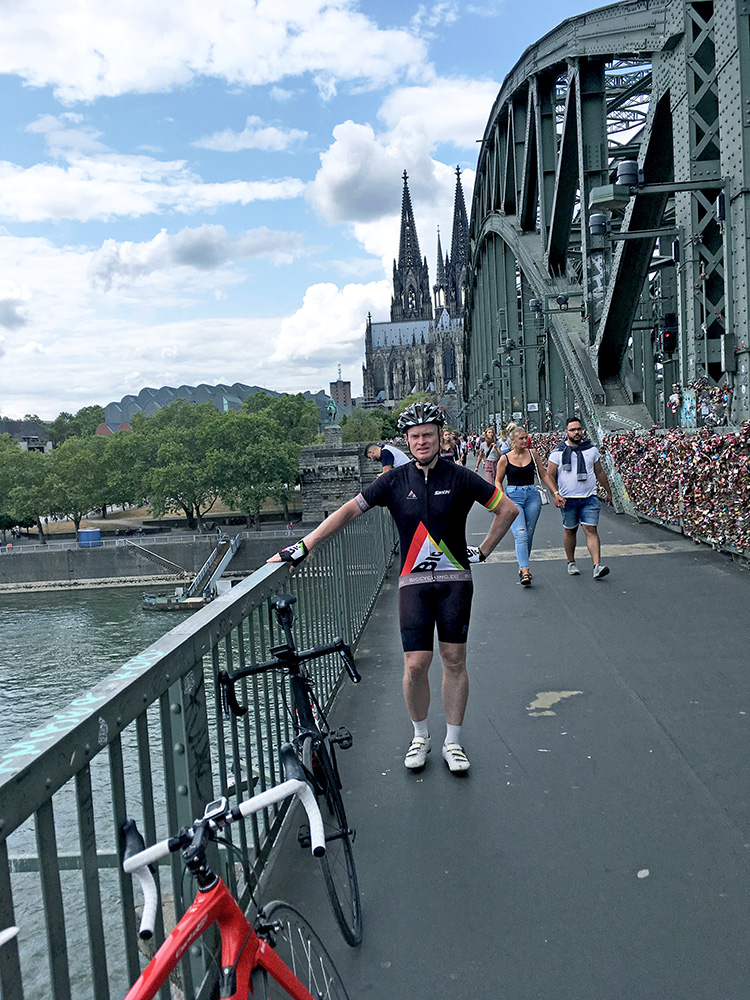 Many locks were hanging on the bridge. Not sure why they were there (should probably know that, but have forgotten if I ever heard of it).
We stopped at last for a break in the town and eat something. In many ways we took the same way back, but still managed to go in some more obvious way and things were easier in this direction (for me at least).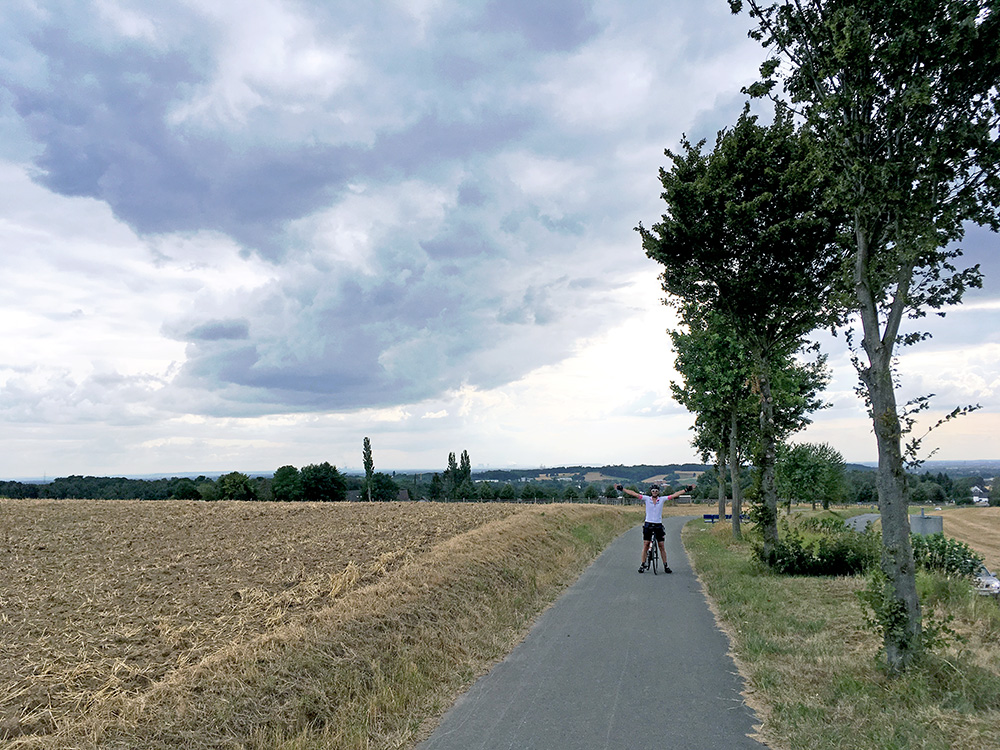 Eventually we got out a bit more on the countryside and even if this a very populated area of Germany, there were still vast areas of farmland. Here on a nicer bike path.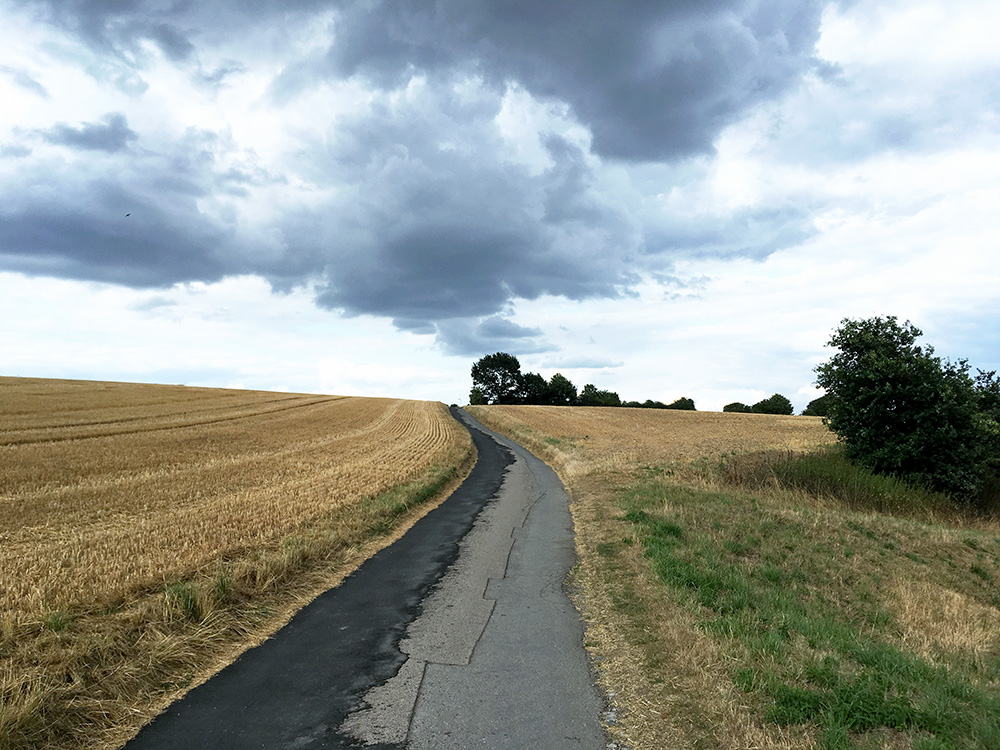 This great road we came by a little by chance as I looked on the map and asked if we could not take it as it looked a bit closer than the planned one (or if we were a little lost anyway). It was one of the best stretches though and not totally flat. There were quite some hills around in the Velbert area I later learned. We had dinner in the evening together. The next day we would go by car quite some distance to Fulda near the old border to East Germany.