Tour of the Alps 2019 – Friday August 2nd
Fulda — car to village before, and climb to, Hoherodskopf — car to Heiligenhaus (19.44 km, 360m)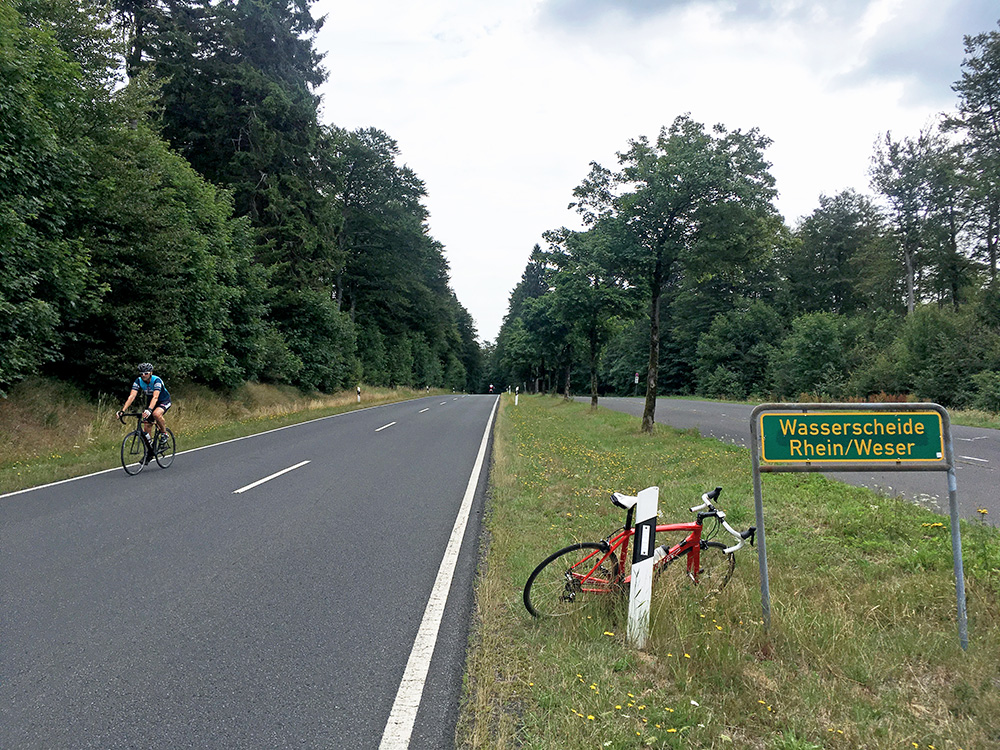 On the way back to Velbert and Heiligenhaus, Dirk had planned in an other BIG climb in the west direction from Fulda. So we travelled in our cycling outfit back and stopped not so far away from Fulda to do make a somewhat short and uneventful climb up to Hoherodskopf. I went ahead and stopped at the sign for Wasserscheide Rhein/Weser thinking a wasserscheide means a pass, but in this case I think it does not correspond to a pass (as pointed out by the Club des Cent Cols responsible person for the German pass catalogue and does not by itself refer to a pass). In America a divide is usually the name for a pass though, but even if it says sheide (divide) that refers distinctly to a watershed, which might or might not be a pass.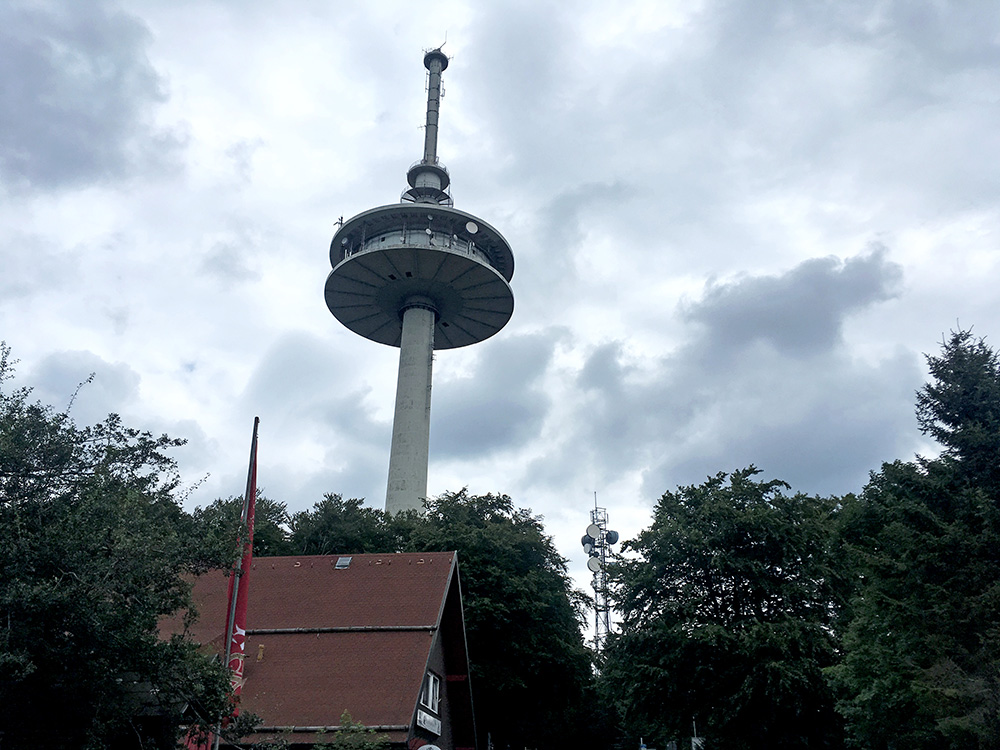 The road dips slightly here before it goes up an easy side road to the Hoherodskopf (767m). There is a big sender mast.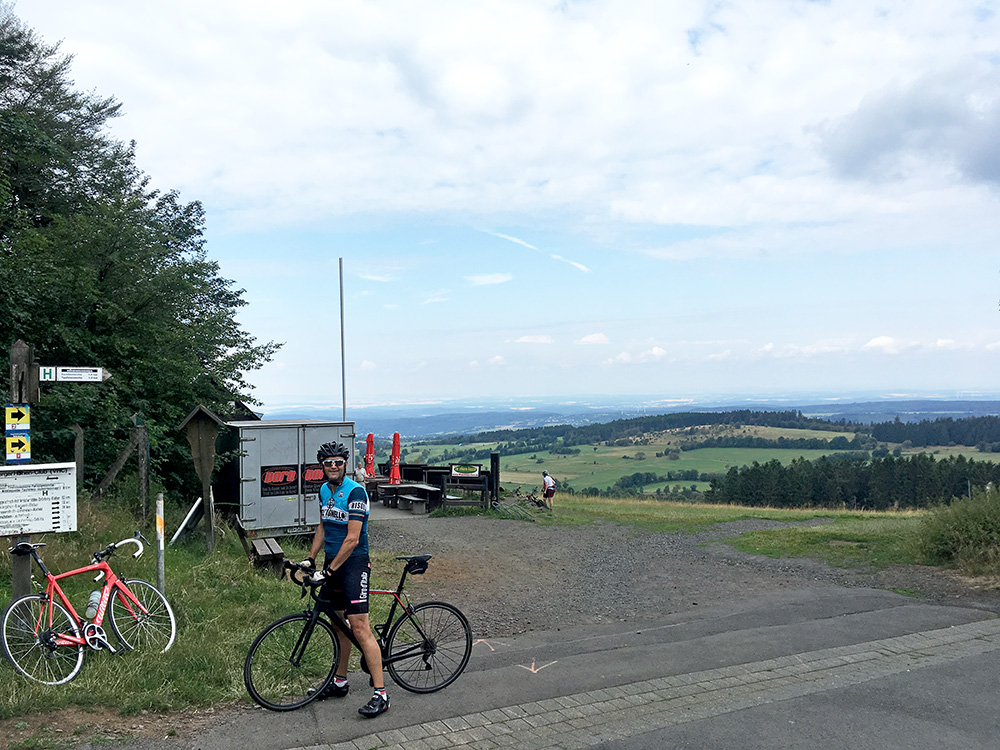 There are a few restaurants and some views to the west, but it was not a very interesting place in my mind, but we had fun nonetheless. We were quickly back to the car and instead of stopping here, we stopped at a place later along the way before we reached the motorway. Then back home and dinner again with Petra in the evening.