Welcome to my homepage!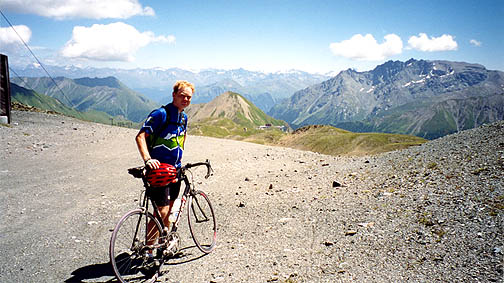 I am living near Gothenburg, Sweden and I currently work with communication solutions and Mac support after studies in philosophy and mathematics. Here you can find out about some of the important things in my life. My interests are philosophy, music, road cycling and more.
My bicycle tours
Tour of the Dolomites 2000
Tour of the Pyrenees 2001
Tour of the Alps 2002
Easter weekend 2003 in Scotland & England.
Tour of the Dolomites & Central Alps 2003
Tour of the Alps 2004
Tour of the Pyrenees, Cantabria & Asturias 2005
Tour of the Alps 2006
Tour of Mallorca 2007
Tour of Colorado 2007
Tour of Corsica 2008
Tour of the Alps 2008
Tour around Bergamo 2009
Tour of the Alps 2009
Rimini Easter 2010
Tour of the Alps 2010
Tour of the Alps 2011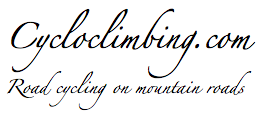 I have started a website – Cycloclimbing.com – which collects these tours together with specific information on every asphalted mountain pass above 1700 m in the whole of the Alps. I am also starting to do the same for the Pyrenees, listing all the passes from 1500 m. I will make a list of other passes below these heights of special interest and I offer a list of some unpaved mountain passes that I have visited. I also list some mountain climbs and high valley climbs (cul-de-sacs). I have provided pages with links to other places of interest for those wanting to learn more about cycling in the Alps and Pyrenees. Etc.
---
Philosophy
Essays I have written


The Conditionality of Life and the Teleological Consequences (pdf) was written as an exam paper by me at the University of Gothenburg. For a fuller understanding and in depth discussion of several of the points I make, I recommend Dr. Harry Binswanger's book The Biological Basis of Teleological Concepts.

The Dead End of Modern Philosophy's Search for Knowledge. I discuss the definition of knowledge as "justified true belief", which is a common definition of knowledge among philosophers today. It is a short piece that was originally published in the Lyceum magazine.

Philosophy is a serious subject and my favorite philosopher & novelist is Ayn Rand – click on the icon here to visit The Ayn Rand Institute's excellent home pages. Ayn Rand's philosophy of Objectivism is truly a life affirming philosophy with focus on what makes man great – reason.

For information on Objectivist Resources (organizations, mailing-lists and articles) I provide a list at Lyceum References.
I ran the Objectivist club in Gothenburg, Sweden during the 90s – Föreningen För Objektivismen. I maintain one local Objectivist mailing-list: lyceum2@yahoogroups.com (in the Swedish language). You can buy books by Ayn Rand and related material directly from me if you live in Sweden – check out the book list.
---
Music
Listening to the kind of music I enjoy is something I value very high. Around this time in my life I especially enjoy listening to the following:
Eyeless In Gaza and their music have filled my life with much joy since 1983, when I first heard them. Visit their homepage (maintained by me) where you will find a full discography, information about upcoming projects and information on what you can buy from their own company: Ambivalent Scale. The solo works by Martyn Bates and related projects are presented on a separate website for Martyn Bates.

Martyn Bates
&
Peter Becker


Eyeless In Gaza is a very odd band indeed. What is most odd with their music is perhaps that it is sincere and beautiful. Eyeless's music ranges from very improvisational to straight pop music. They are certainly best when they are somewhere in between of these modes, and they usually are. Their best albums may be Saw You in Reminding Pictures, Drumming the Beating Heart and Pale Hands I Loved So Well. (Unfortunately the first one is sold out (limited to 1000 numbered copies), while the two others appear on a newly remastered Cd (make sure to get the 2008 edition).)

Song of the Beautiful Wanton was a good album released by Eyeless In Gaza in 2000. A new, very good, double album called Summer Salt; Subway Sun was released in the Summer of 2008. IN December 2011 we saw the release of the great Everyone Feels Like a Stranger album. I would also recommend listening to their Orange Ice & Wax Crayons (archive album, sold out), Caught in Flux, Photographs as Memories, Bitter Apples, All Under the Leaves-the Leaves of Life, Rust Red September, and the Cd-Ep Streets I Ran! Actually the only album I do not much recommend is their poppy Back from the Rains (1985) album and some "best of" albums like Voice and Sixth Sense (as they were badly produced by Cherry Red, just like the earlier Drumming/Pale Hands Cd).
Welcome to join the Eyeless In Gaza/Martyn Bates mailing-list. Send me an ).

Martyn Bates has also released a very, very nice (organ-based) solo album 1995 called Mystery Seas (Letters Written #2). This might be my favorite album – I listened to it each day for several months after it was released. Get it from Dark Holler in the US!


Martyn Bates – A Map of the Stars in Summer (new lyrics book and mini-album (Cd)) is Martyn's latest solo release. Just as lovely as always and surely recommended to anyone with the faintest of interest in beautiful music. Read more at the Martyn Bates web site. The work with Alan Trench as Twelve Thousand Days are also remarkable!
You can listen to a challenging collection of small clips of Eyeless In Gaza and Martyn Bates at my history write-up: Sonic History: a commented sound guide to the history of Eyeless In Gaza & Martyn Bates! 69 sound samples in mp3 (some more could be found here and on the Martyn Bates site). (See also the Myspace sites.) It actually feels a little stupid to go on and mention other music as this is head and shoulders above anything I have ever heard, but … .
---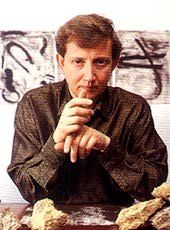 Wim Mertens is a rather "modern" composer, but one with a rare talent for making beauty integral to much of his works. I prefer and recommend his Motives for Writing (ensemble) and A Man of No Fortune and with a Name to Come (piano & voice). Other good albums includes Vergessen, Strategié de la Rupture, After Virtue, Educes Me, Jardin Clos, Struggle for Pleasure, Maximizing the Audience, Shot and Echo, Epic That Never Was. There is now also a Wim Mertens discussion-list.

Wim Mertens' album Jardin Clos was surprisingly good! Mertens combines the best elements from Motives for Writing and Shot and Echo and adds a new freshness to the sound – it's more cheerful. It is (as always) difficult to describe the music, but it is like something between Penguin Café Orchestra, Philip Glass, Univers Zero and with a strong touch of renaissance music – "neo-classical" is a common label today. Female singing, guitar, and violins play important parts. (Instruments played by the ensemble: 4xViolin, 2xViola, 2xCello, Double Bass, Clarinet, Trumpet, Horn, Basstrombone, Basstuba, Bass, Harp, Guitar, Percussion, and Piano.) One of the better Mertens albums (1996).

See the excellent Les Disques du Crépuscule pages maintained by Frank Brinkhuis (who seem to know more about them than anyone who has worked for them) for more information on Wim Mertens and some other rather good music, like early Isabelle Antena. Materiali Sonori also maintain a very comprehensive discography. Avoid his Cd-boxes Gave van Niets, Alle Dinghe and Aren Lezen – they contain experiments and are very tiresome to listen through if you are not used to or very interested in such music (and even then). I actually like his earliest music best, especially a fun gig I have from 1981 where he had a drummer in the band (Soft Verdict) – much better than the overly tired feel of some of the more glossy late material that suits best in TV commercials (even though still quite good).
---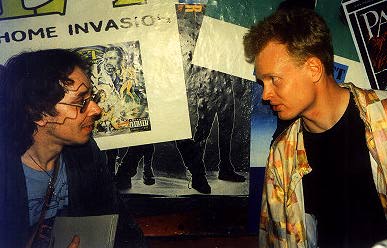 Legendary Pink Dots is a rather original band that plays their own kind of music. You really have to listen to their music and make up your own mind as to what it is all about (I used to ask people when I was younger what kind of music they thought it was and never received the same answer). It is some kind of futuristic psychedelia with a post-punk undercurrent. On the right is a photo of Edward Ka-Spel (the legendary singer and keyboardist of LPD) and me involved in a discussion after a live-performance in Gothenburg in May 1994 (thanks to Ola Qvarnström for photo). For listening I recommend Curse, Maria Dimension, Prayer for Aradia and Chemical Playschool vol. 4 (the cassette). Fun and often quite good, but I do not listen quite as much to them these days. Controversially (and perhaps a little far out), I think this is perhaps the only musicians that has ever made extensive use electronic equipement as new instruments rather than as alternatives to using classical instruments.
For a complete (?, up until spring '96) listing of all songs by LPD, Edward Ka-Spel and The Tear Garden check out my Song-list and the accompanying Product-list.
Rachmaninov. Classic music with vitality. I recommend listening to his Two Suites for Two Pianos, Etudes-Tableaux, and of course his Second and Third Piano Concertos. I own a lot of classical music Cds but found I relatively seldom listen to them these days – music of this sort and jazz demands to be heard live really. Most music is better live, but for some of the artists I listen to and most pop music, the artists are often better in the studio where they could have more control over things.
Other music that I enjoy are by: Fit & Limo, In Gowan Ring, In Embrace, Bron Area, Univers Zero, Bark Psychosis, Winston Tong, Lost Jockey, Ghost, Current 93, Three Way Dance, Colin Potter, Kevin Harrison, Two Daughters and others.
Have a look at my sale list – maybe you could find something of interest there! (Needs an update!)
---
Other interests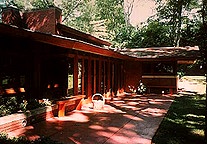 Among the other arts I really enjoy architecture and then especially the one by Frank Lloyd Wright. He designed what most of the other "modern" architects didn't do – beautiful and functional houses. The house on right here is the Zimmerman house in Manchester, New Hampshire.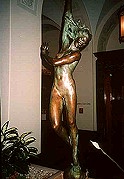 Sculpture is another art form I find some value in. Here is a nice sculpture by Harriett Whitney Frishmuth: Crest of the Wave (1925) (photo taken at the Myrtle Gallery of Art in Manchester, New Hampshire). (Sadly, I did not catch her upper hand in my photo … .) Paintings, like the ones by Vermeer, could be quite impressive and have a real impact, but in the end they are of less importance to me. For conceptual art I personally think there is only literature that fulfills this description. Even if other art is reflective of the artist thinking, there is no need to focus on anything conceptual in appreciating other art forms. (This is also why it is a bad idea to suggest that one should get a conceptual understanding of other forms of art works. It would only add something as an afterthought to an artwork.)


I really like chocolate! Michel Cluizel, Valrhona and others. I also enjoy fine pralines!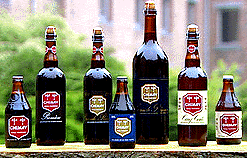 When it comes to liquid delicacies and strong liquors I prefer Springbank 21 years old single malt scotch whisky. Bowmore 21 yrs, Brora 21 yrs, and some others are also very good. Among beers I prefer the complex Belgian Trappist ones, like Chimay, Vestvleteren and Rochefort (my current favourite) and beers like Malheur. I like some English beers.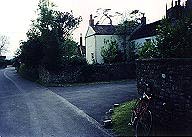 This is a photo of my old Cannondale road bike bicycle taken in May 1995 on my way from Bath via Bristol to Wells and back to Bath again (in England) – there's actually a pub around the corner where I drank a local ale during this visit to England. (It didn't taste too good though – but see above for some good ones.)
---

Send me ideas and comments via

Last modified December 23, 2011.