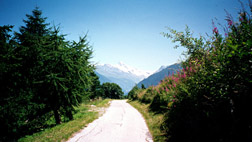 All the Alps climbs of interest
(currently only relevant climbs that I been to myself) now on one big Google map (will not try and maintain it on the site here, so only a link that open in a new window (heavy for your web browser!):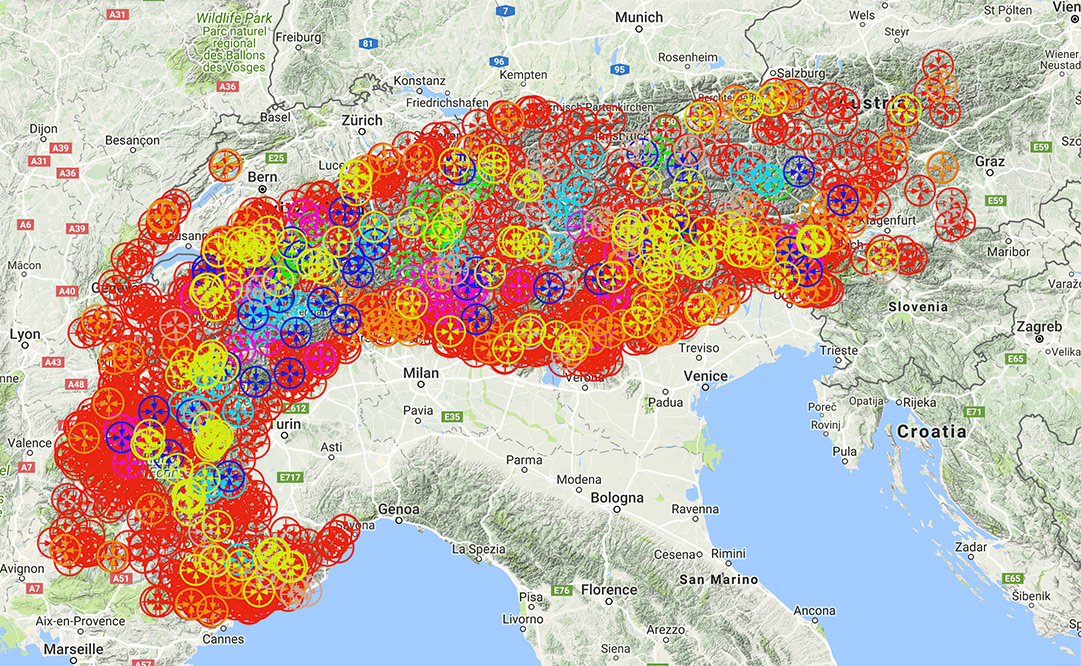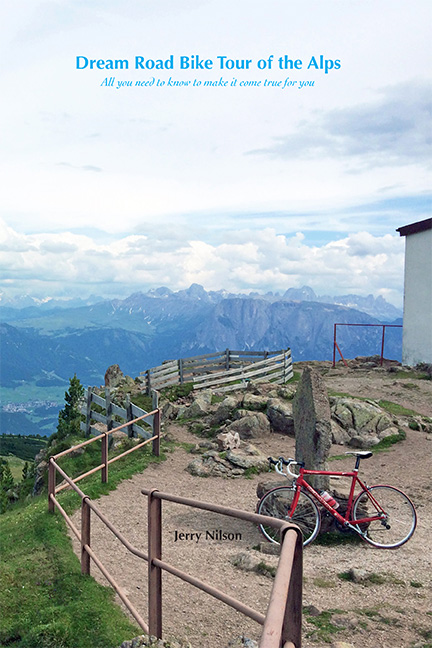 My first book is now available! Giving all the advice needed to make a memorable bicycle tour of the Alps. I also illustrate such a tour by creating a "dream tour" – attempting to solve the puzzle of what route would be optimal to take if you only go to the Alps once and got +2 weeks at your disposal. That tour I could both illustrate and comment on in detail even if I have never done it myself, since I have been to (nearly) all the roads and places before.
2018-08-17: Still in stock directly from me. Prices incl. shipping (worldwide) €23; $25; £17.50; 205 sek. Payment mainly through Paypal: pay to and state your delivery address and e-mail. If you do not have Paypal, you can pay via Paypal anyway and I can send you a Paypal invoice if you send me an e-mail to the address here. Or you can use this direct link: https://www.paypal.me/eyeless/eur23
2016-01-15: The book is now also available worldwide through all bookstores online and normal ones that order it for their customers. It is available from Amazon.com ; Amazon.co.uk ; Adlibris.com ; and more as of writing. The book is still possible to order from Blurb too!