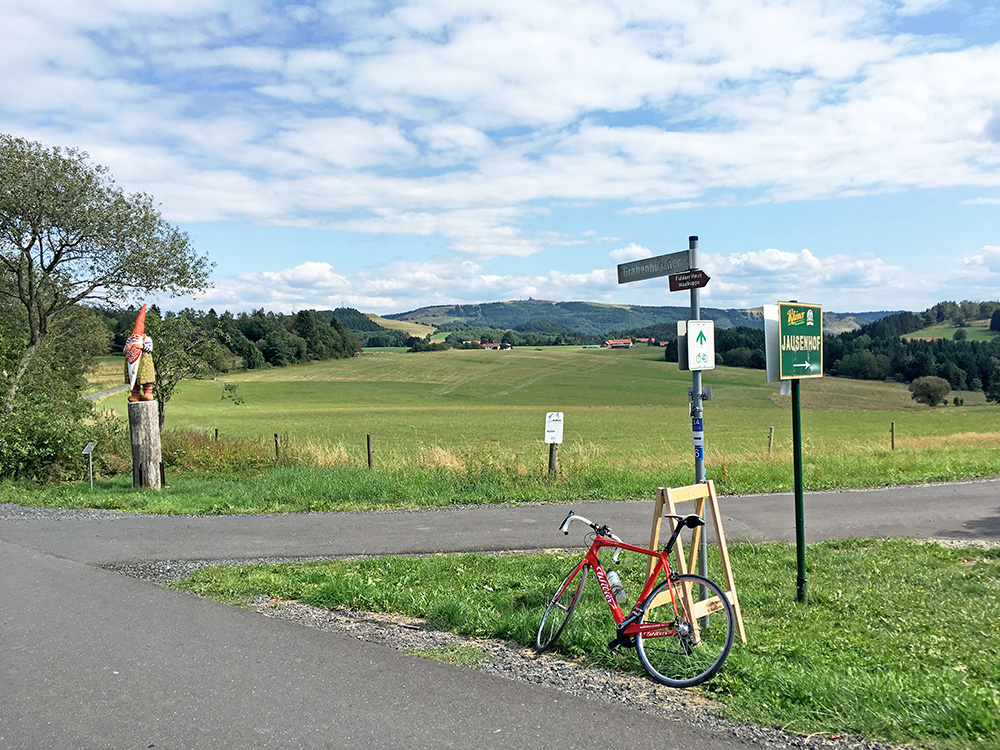 After a somewhat long, but unproblematic journey Dirk and I arrived in Fulda and first went into the wrong hotel, but soon found out about our mistake and the correct hotel was close by. Then we changed and took the car closer to the start for the climb up at first to Fuldaer Haus (Steinwand), which is one of the new climbs for the national sub-challenge to the BIG challenge that have newly been created for some countries. It was a nice climb and a bit steep the last way up to the nice Fuldaer Haus. I noticed a paved road that continued a bit up and went on to Eselsbrunn (700m) (maybe 2 kilometre on) from where one could see our next climb better (the Wasserkuppe). They had some nice wooden artworks along this road and you see one here (maybe less "artful" than others).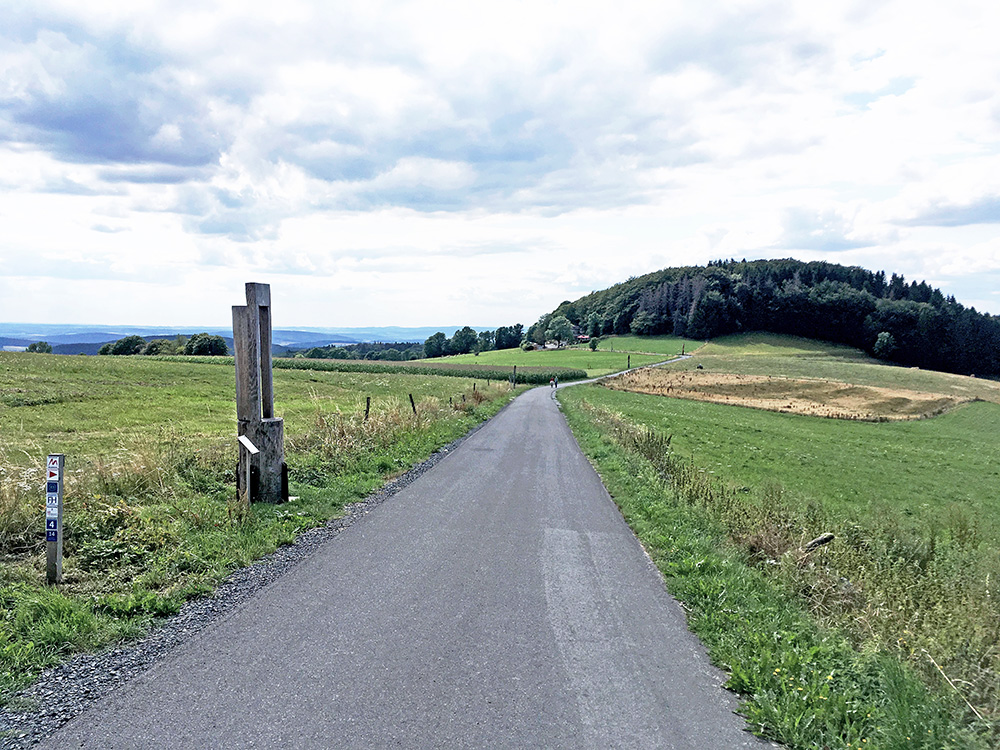 Here I am on the way back on the very nice little road mostly used by walkers. The Fuldaer Haus is by the green hill there.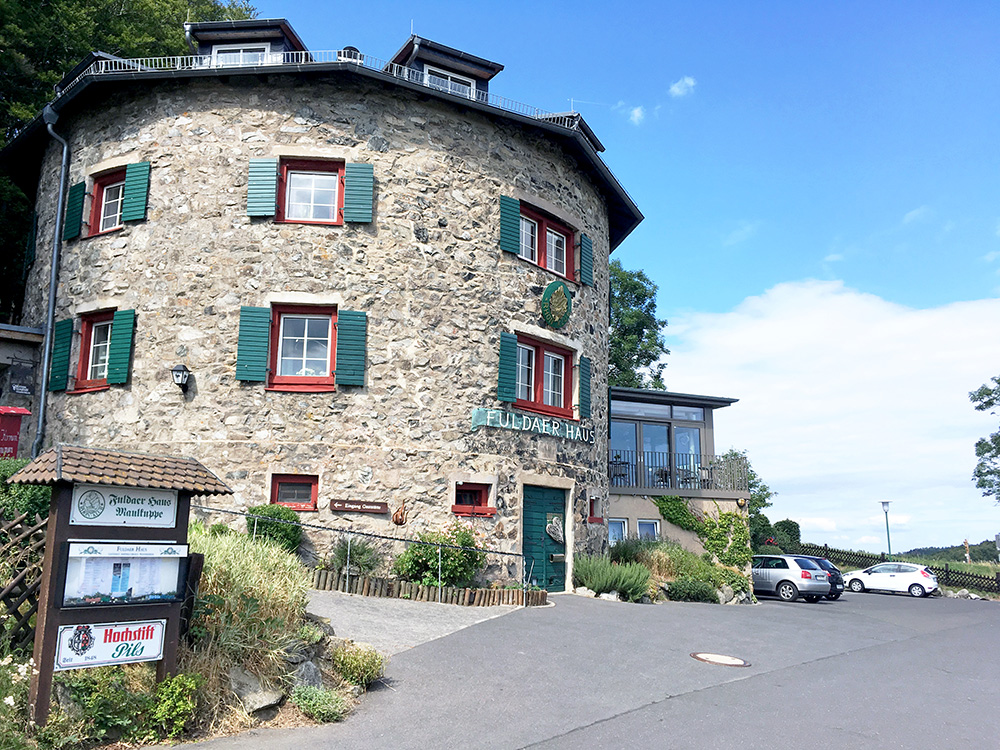 The Fuldaer Haus itself. A restaurant and likely a popular place to visit for people from around Fulda.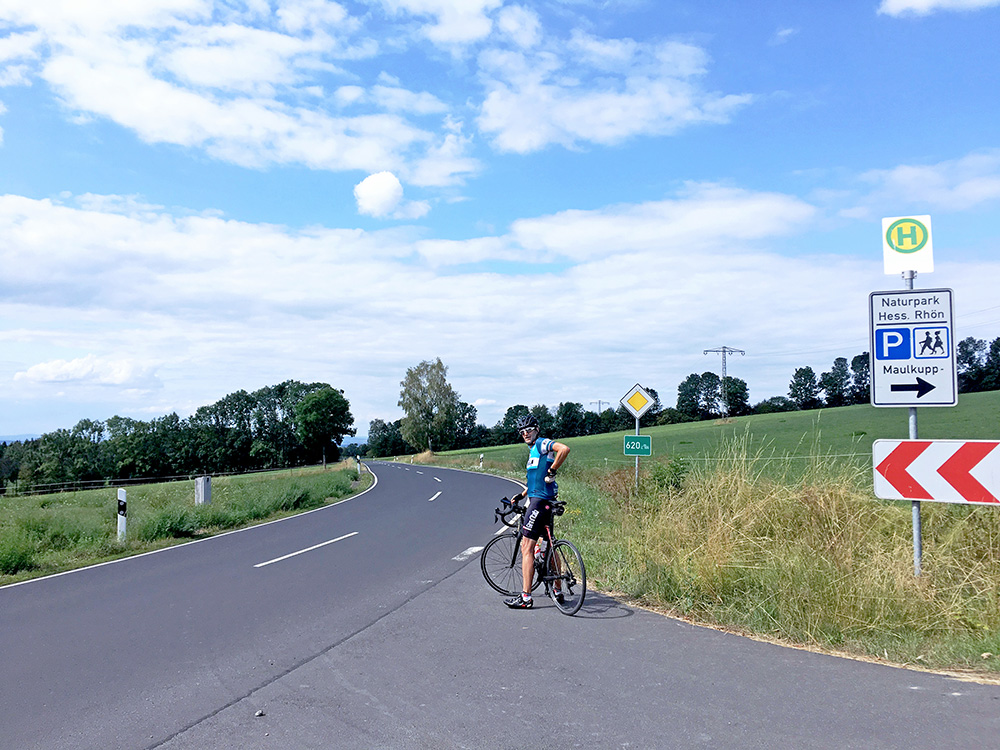 Back down to catch up with Dirk who turned around at the restaurant. Then back down again.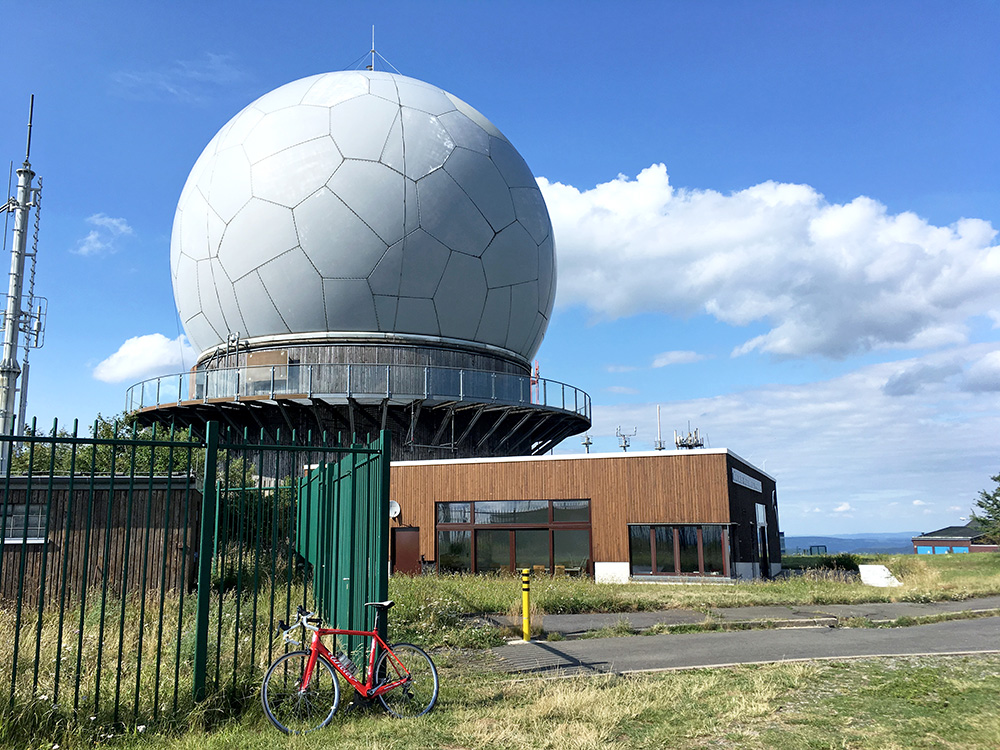 On the way up to Wasserkuppe (953m) I went ahead and thought I knew where the highest point would be, but took a wrong way up that I soon realised when I did not see any sign of Dirk. So I got up soon after Dirk on this one.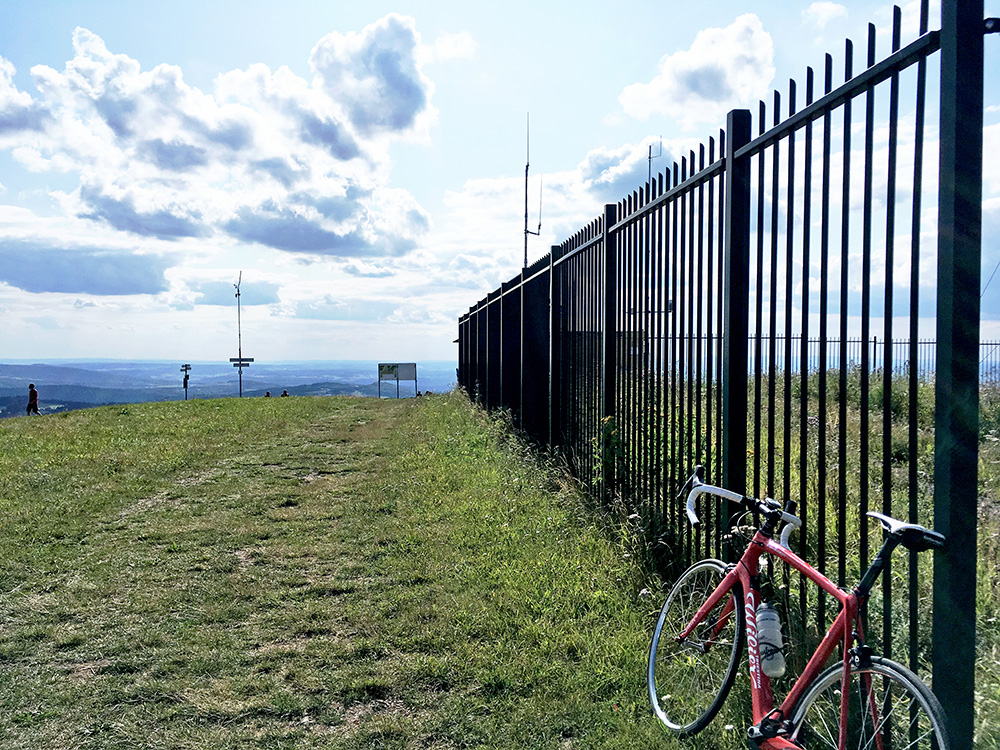 The views straight ahead at the very end of the road.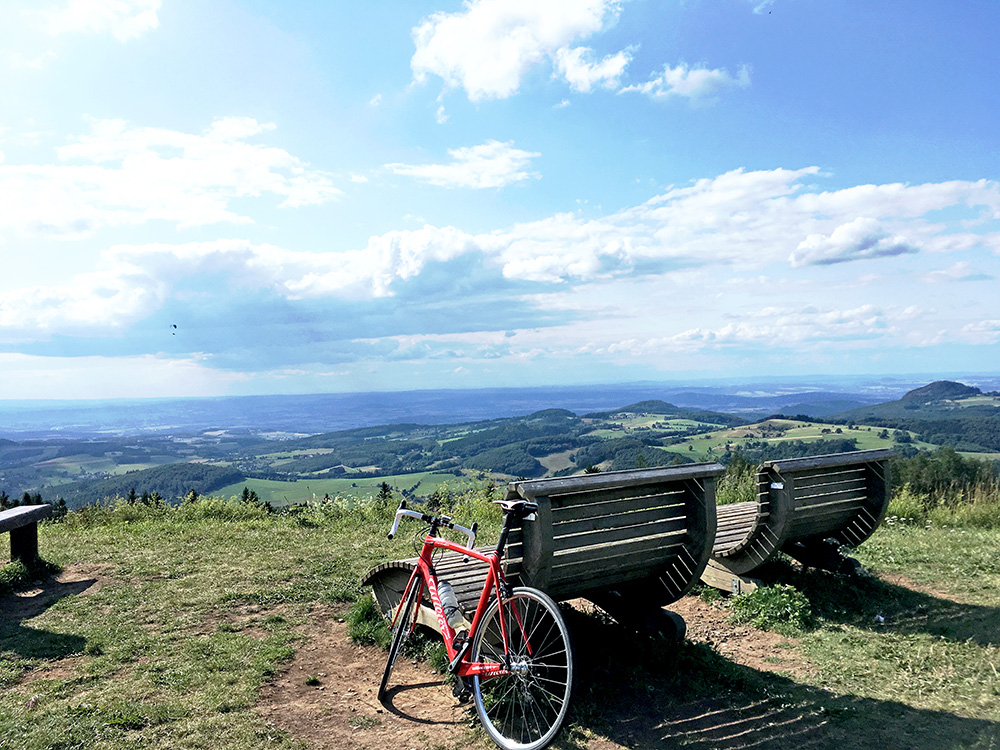 The viewpoint area had great views almost all around.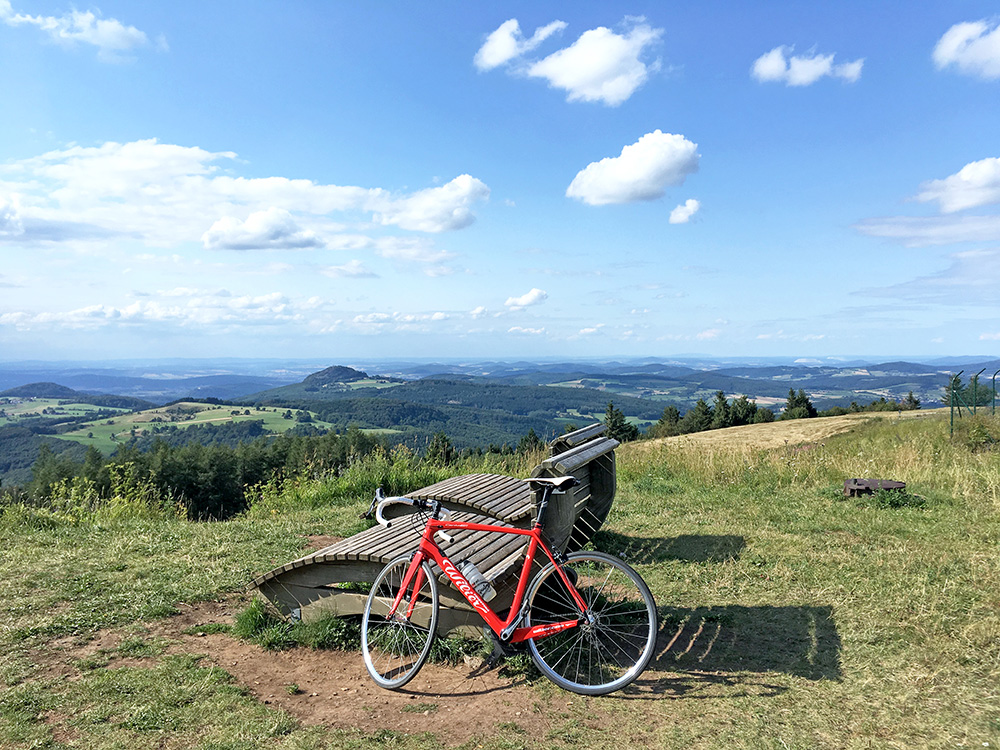 The photo above and this here was taken back toward Fulda in the west direction.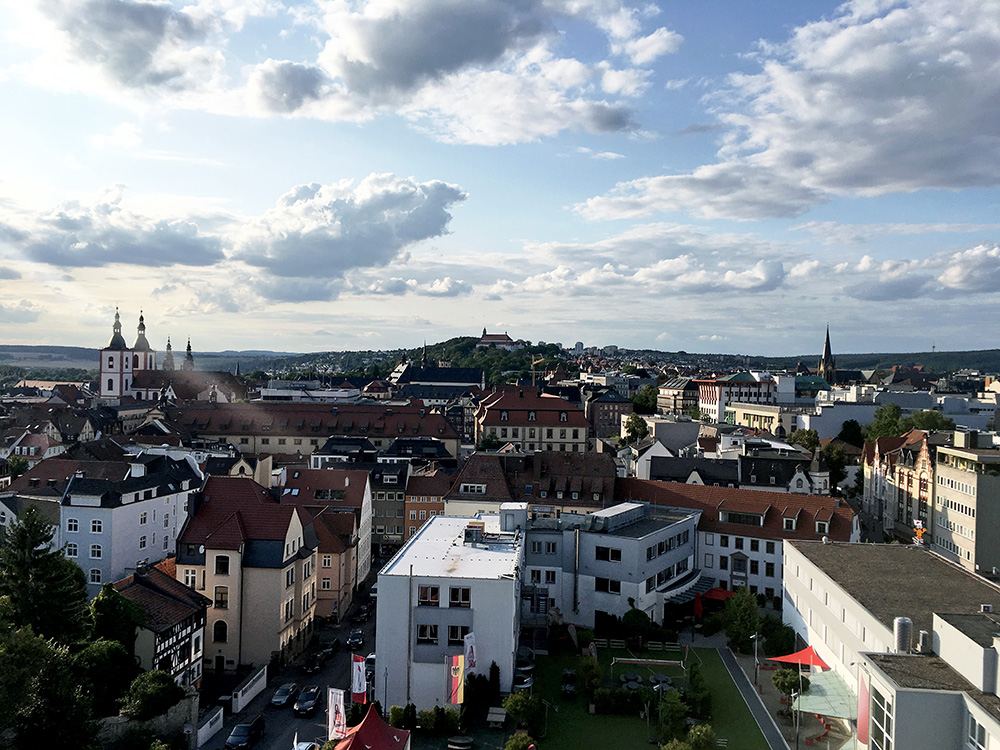 Back at the hotel in Fulda and great views from our hotel window (but a cheaper type of hotel/hostel). We had some dinner at an Italian place and eventually found a place for beer (not so many interesting alternatives there it turned out). The next day we would get back to Velbert/Heiligenhaus again.