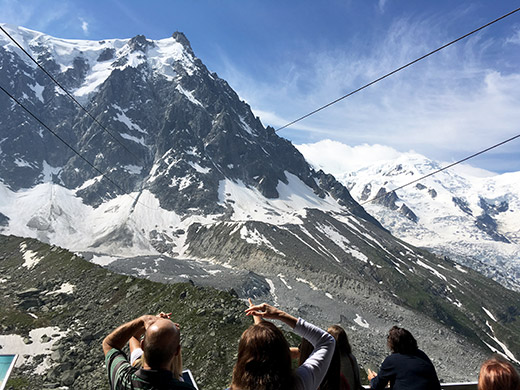 Well, as we had seen the day before the weather was about to change. It was supposed to rain most of the day and even I gave in to not cycling. There was not much rain until late in the day though, so could have cycled some, but heard the others planned to go to Aguile du Midi above Chamonix and even though I have been staying at my sister just below so many times, I had never got around to go up there, so thought that the occasion was a good one.
We were lucky to get up to the top before the clouds engulfed the mountains as they did when we came down. It is also a bit expensive going up there which is one reason I had not thought so much about and one sees mountains all the time anyway. I was still pleasantly surprised by how nice it was up there and really enjoyed it. Great views and a maze of stairs, rooms and viewpoints to explore in an hour or what one is allowed to stay up there before having to go down again. My sister apparently worked for a while up here, but guess it could be tough working at close 4000m day after day.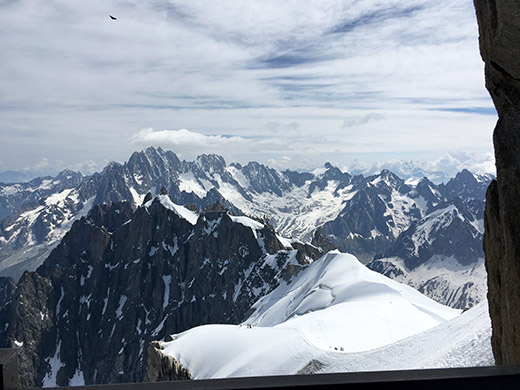 So here are some photos from my iPhone roughly in the order I took them. Guess these views have been photographed more than most, but always a bit different with the weather and angles I guess.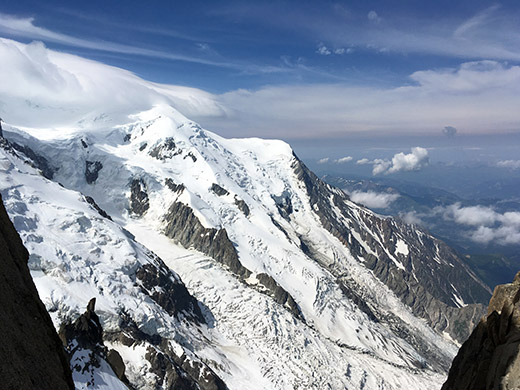 I managed to leave some stuff with my sister in Chamonix as I was going to go south when leaving Le Flumet in two days before returning back up to Chamonix to go back home. Still had a couple of French passes to climb to complete climbing all passes in the Alps above 1400m.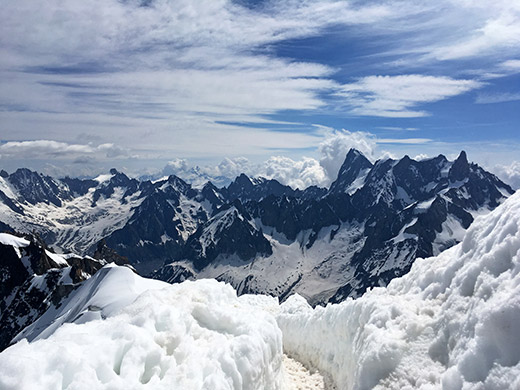 Great photo I think. We later went back and had dinner together in Le Flumet. My friend Fredrik left for home early this day, so I never got to cycle anything with the friends apart from seeing them on the two races.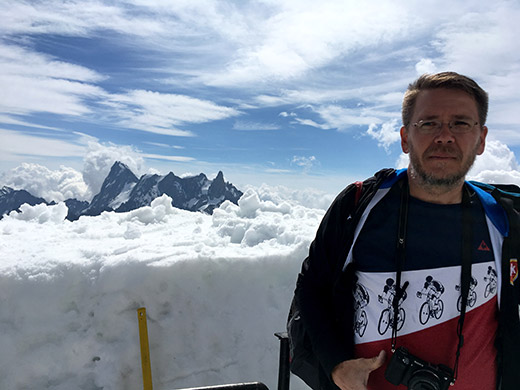 Our car driver, Ulf, posing in his suitable shirt.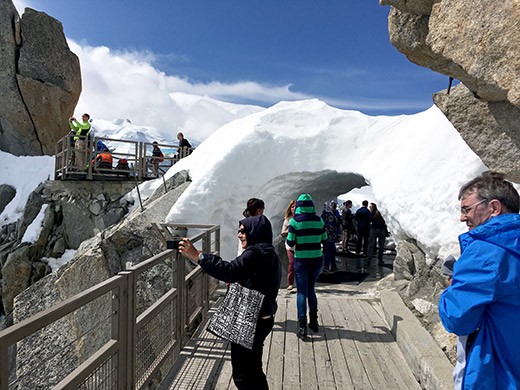 Nice snow tunnel with some cold dripping water.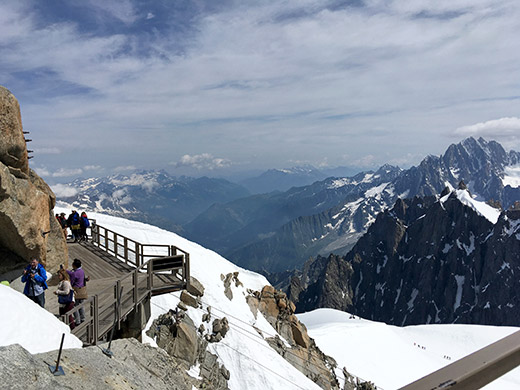 This should be the view into Switzerland and now the high mountains there look so low.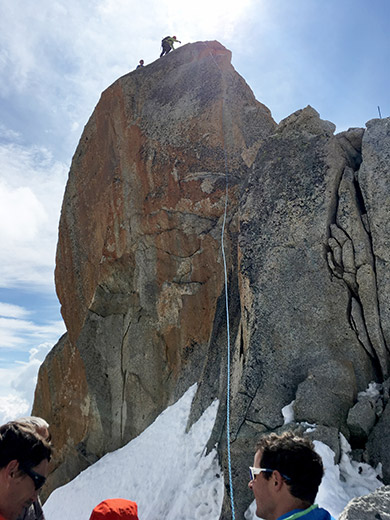 Not sure I would dare to climb up there even securely fastened with ropes – they probably had better views from up there!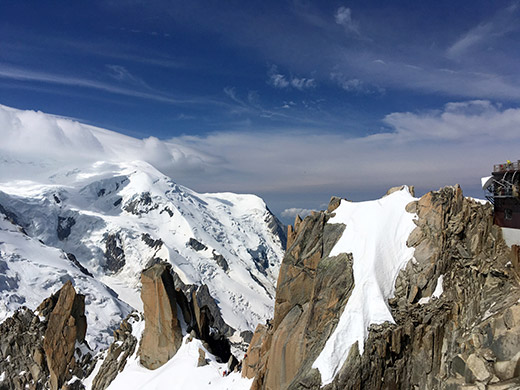 Moving away from that place.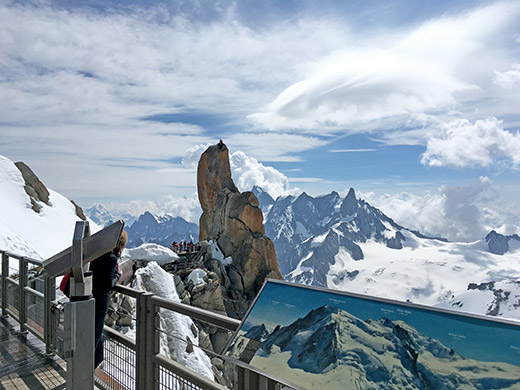 And getting a better view of the mountain they climbed up – impressive looking!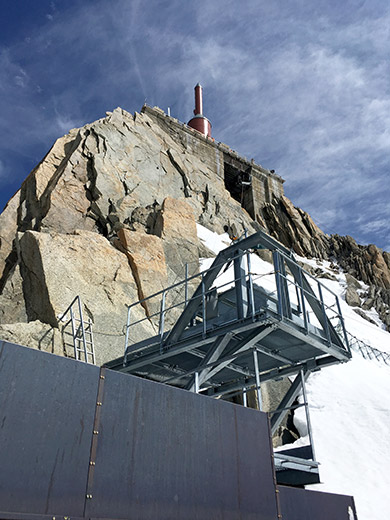 The top of the Aguile du Midi I think is not allowed to be accessed.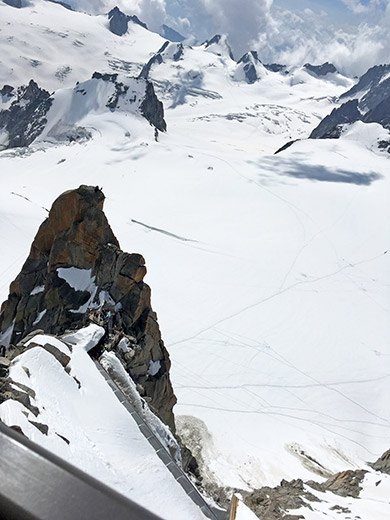 Wide skiing and walking areas below here.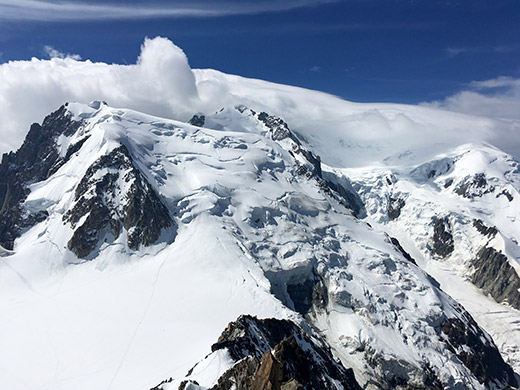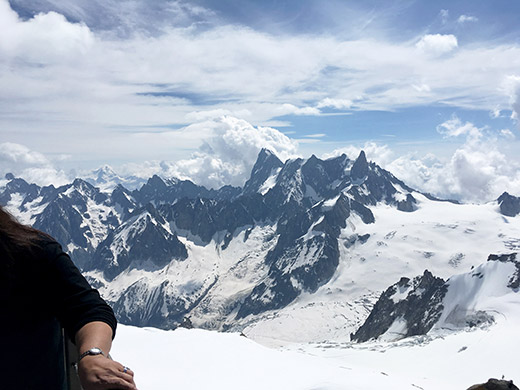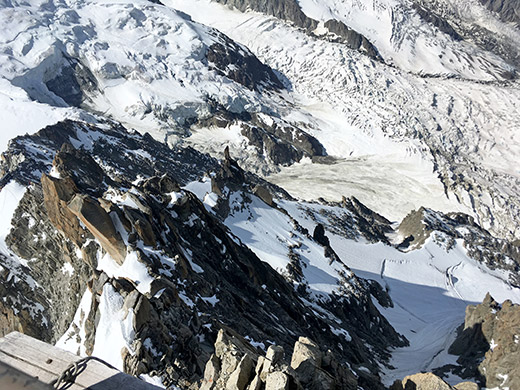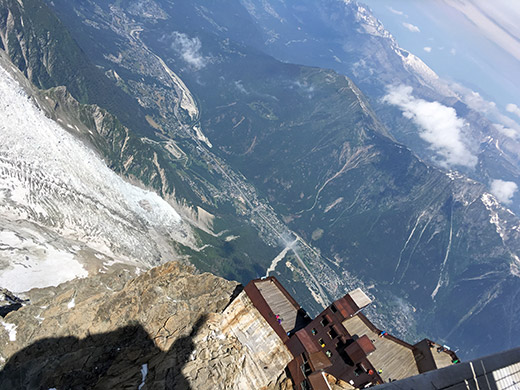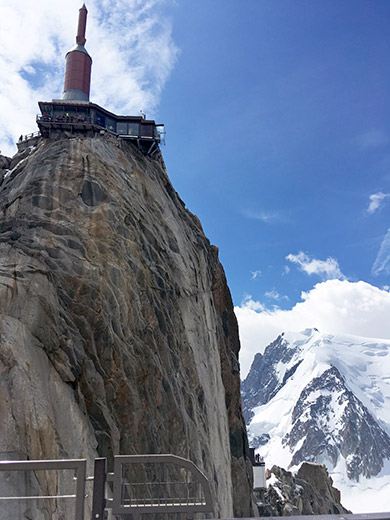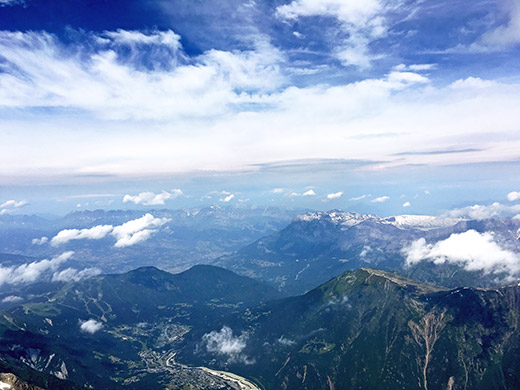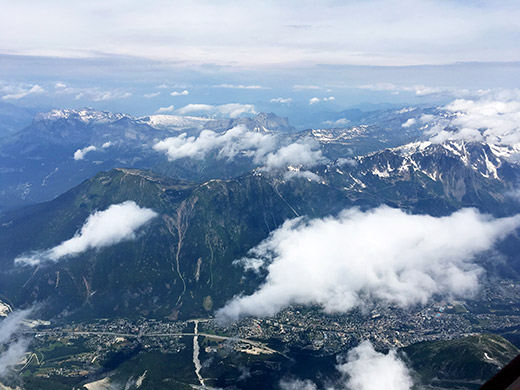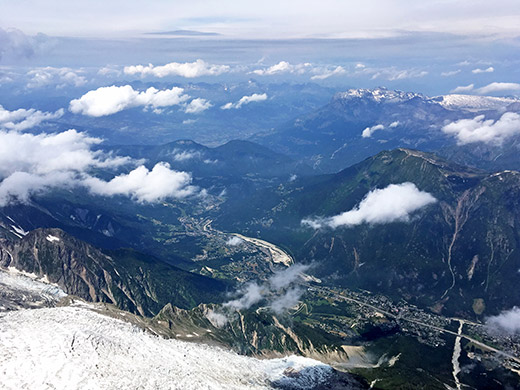 From were we came up.