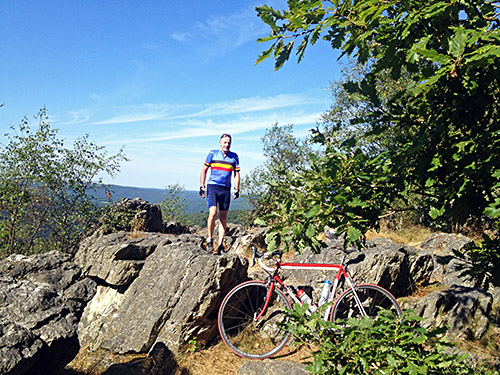 Here's one the first man to complete the BIG challenge! The great Etienne Mayeur has made all 1000 climbs selected for the BIG list and here he was completing another challenge – Monts de France – where he here climbed the last out of 100 different mountains in France (we are just inside France here) – the Roc de la Tour. Before we should have climbed the Mont Tranet (if we went the way we should).
Then we continued to the only proper French pass on this tour: Col du Loup (383m). Italian Enrico (the other Enrico) went away to collect another nearby French pass, but the rest of us continued on.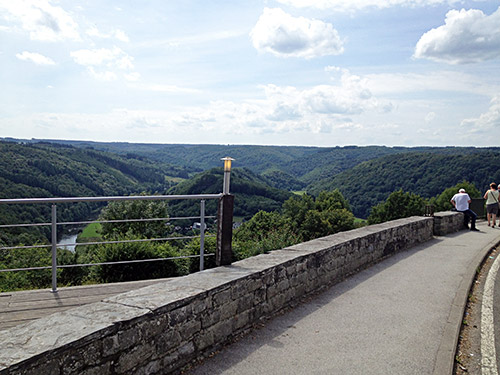 Then we returned to Belgium and climbed some minor passes: Col de Fiances du Chatelet (235m) and Col de la Haizette (277m), before we eventually came to the steep Col du Sati (373m).
We went in some strange loop here, I think. In the photo, I believe we were in Corbion before we came to Col du Sati. I think we first came to Col de Corbion before we came to Col du Sati, but could be wrong. Luckily I were in company that understood where we were (most of the time).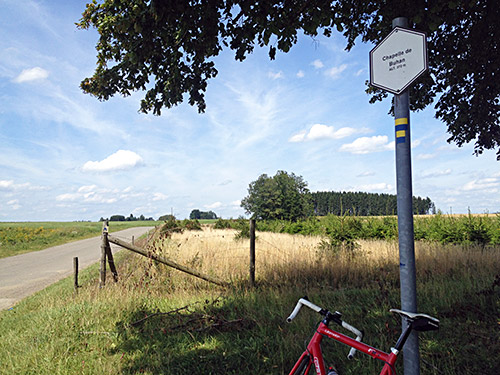 Both this photo and the next one is from the Col du Sati for sure.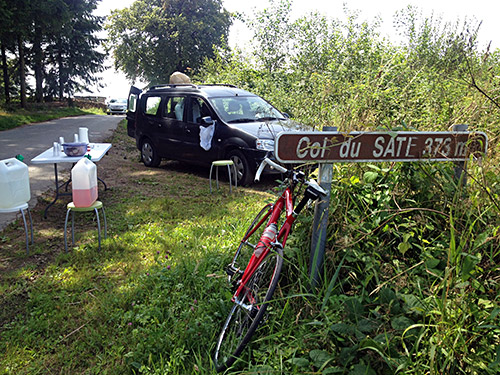 Col du Sati pass sign and the last chance for drinks, cakes and bread.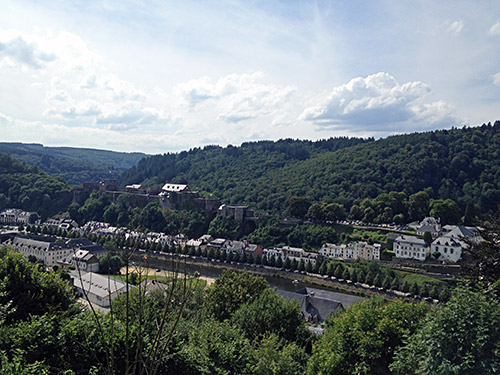 Somehow we got to Bouillon for the night. We were there in good time by a youth hostel high up on the steep road from the little town. The town looked nice and I decided I did not want to hang around up at the youth hostel all evening, so I went down there after dinner and after walking around everywhere I finally found a place where they served good ice cream in a very simply shop where they only had three different sorts to choose from, but they were good!
Here is the nice fortress in the town that Dirk went to see, I heard later.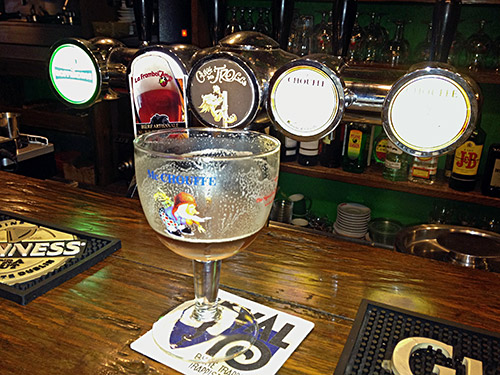 I got an ice cream, so now I also wanted a beer and a pub was open with me as the only guest. Only had one La Chouffe and walked back up the steep street to the youth hostel. It is a nice place but it looked as it was not a very prosperous town.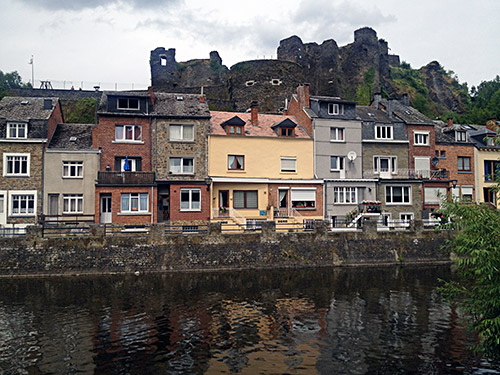 I had noticed they also sold great Belgian beers at the youth hostel, so it was smart not having several beers on the town, if I wanted to be able to get back up to the youth hostel. I had two more Rochefort beers up there. Oddly one can drink more than usual when cycling a lot. I was a bit afraid I might turn into an alcoholic after drinking alcohol nearly every day on this Summer cycling tour, but somehow the body make good use of the alcohol when going like this. I did not feel at all like I wanted to drink anything when getting back home (luckily).
I were sitting out long talking at the youth hostel this evening with Daniel (club leader), Wim (the Dutch with most experience in BIG climbing) and others. The photo here I took while walking around in the town.