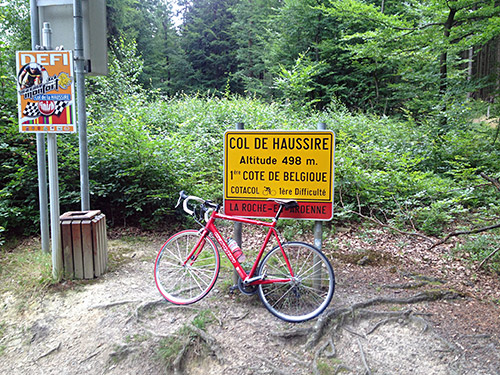 Another nice day and now went up north through the Ardennes via Paliseul and Libin to climb Cheval de Bois. Then we continued to La Roche-en-Andenne and climbed Pied Monti. I think I forgot to take photos early this day, so we got far before I found it was time to have a photo. That was when we got up to the highest pass in Belgium – Col de Haussire (498m).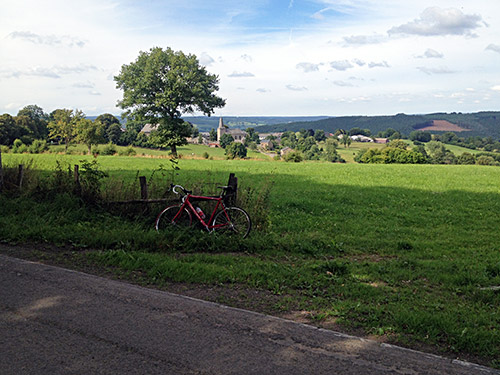 Soon thereafter we went up to Baraque Fraiture (if we followed the original idea). Then we came to Vielsam. Here we are above Wanne, but from memory this was at one of these BIG climbs, but it could be that we also did one of the BIGs for the next day and that this is really at Les Hézalles (makes some sense looking at the Michelin map).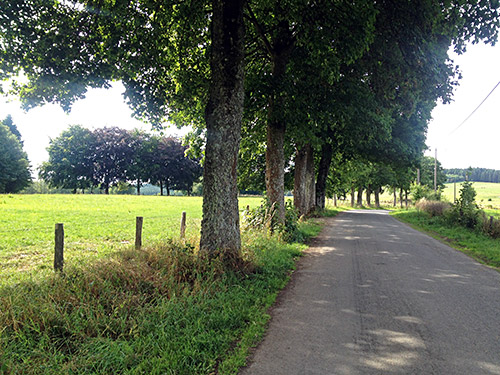 The photo here is from the same place as the photo before, where one could see the church at Wanne. We went down there to stay at the nice youth hostel.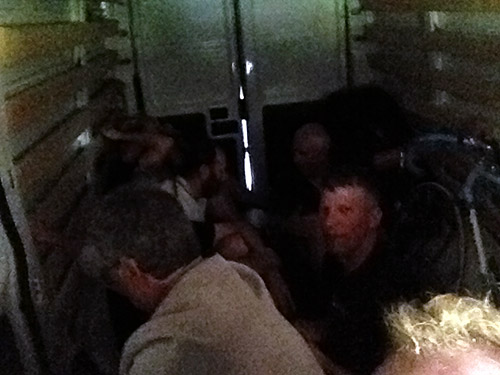 Unfortunately the restaurant in Wanne was closed just this day and they refused to serve us anything to eat. The problem was that the next restaurant was a bit too far to walk to in the evening and most of us were not too keen on cycling down there after showering, so an idea was found as you can see in the photos here. Here is the van smuggling cyclists around in Europe – beware of the illegal cyclists!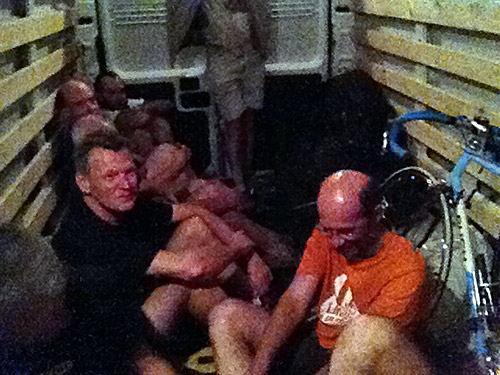 Wim and Enrico (dear Enrico from Cortina)) and Gabors bicycle. We had a really good dinner down in Trois-Ponts (that we would pass by twice the next day).